Actually , it was a double vision—informed by aspects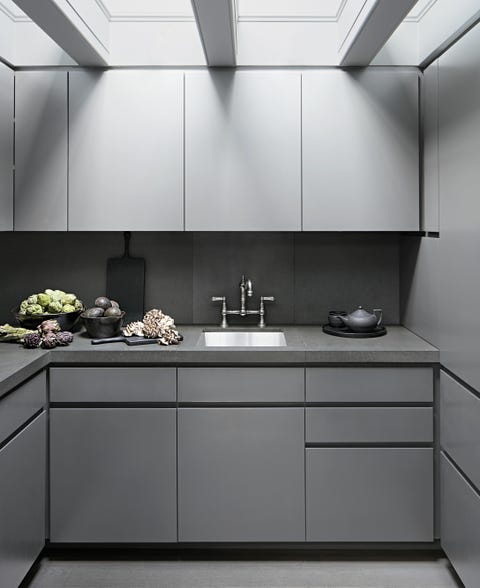 Actually, it was a double vision—informed by aspects of both Jeffersonian and Swedish Gustavian architecture.
They leaned heavily on Jefferson's use of extra-deep door casings between rooms to hide appliances and dishes,
creating a historical ambience and a haven from the clutter and trappings of modern daily life.
"Our friends thought we were crazy because we were actually making rooms smaller, but it gave us more storage space," Pike says.
Once the architecture satisfied them, including elaborate moldings and coffered ceilings to hide unlevel beams,
they turned their well-trained eyes to surfaces.
Steil, who teaches at the New York School of Interior Design, likes color; Pike, not so much.
"You get tired of one color, and I'd be wanting to change it every six months," he says.
Blessed with such good light, however, they found they could move away from basic white into various shades of gray, each hand-mixed by Pike.
Knowing how to embrace gray areas—whether in design or in relation­ships—is the key to any good collabo­ration:
"We just trust each other, that's all," Pike adds. So much so that they saw eye to eye about how to fill their gray rooms with an emphasis on texture over color, and with a quirk factor to bring in mystery and whimsy. สถาปนิก