THIS GREENWICH VILLAGE TOWNHOUSE HAS A FASHIONABLE FLAIR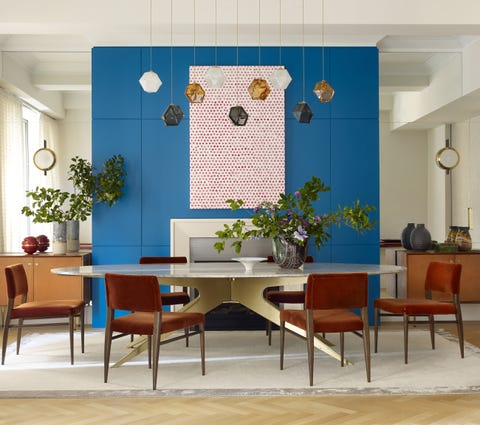 ELLE Decor A-List interior designer Nicole Fuller began her career in fashion,
so it's hardly a surprise that one of the first questions she asks her clients is if she can take a look inside their closet.
"A lot of times when I ask a client what color they like, they have no idea,"
says Fuller, a former model. "So I go into their closet and look at the shades they wear,
and we ignite this collaborative dialogue."
While living in King's Cross in London, Fuller designed her own apartment;
her fellow models and friends in fashion encouraged her to launch her own firm, which she did in New York City almost a decade ago.
She is known for the bold palette and stylish gestures she brings to her design projects,
which have included homes for Zac Posen, Cass Bird, and Gianvito Rossi.
She also lends her fashionable eye to the design of products such as a tile collection for Ann Sacks and beds for Savoir.
This fall, she will be launching her first wallpaper line,
with Fromental, and a second rug collection for the Rug Company.
For a recent project, a Greenwich Village townhouse for a family of four,
Fuller worked with the homeowners,
attorneys Marc and Camille Trevino, to create a space fit for entertaining and the family's growing art collection.
"We wanted to bring uptown downtown," Fuller says.
"It feels grand and formal but at the same time completely livable and not too precious."
From her home in Millbrook, New York, Fuller told ED about her approach to this Greenwich Village home. รับออกแบบบ้าน